Proud to be suppliers to Chatsworth International Horse Trials 2018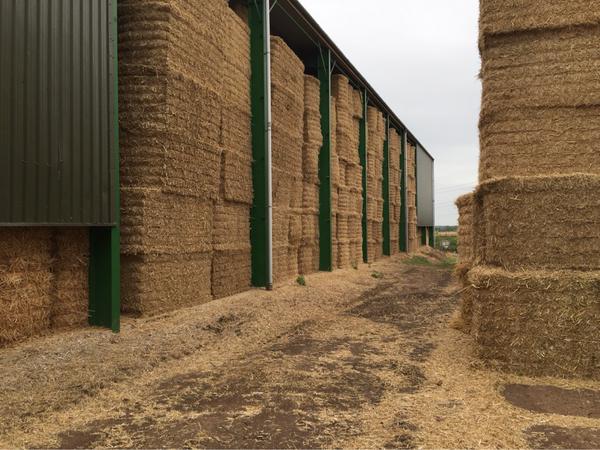 We will be supplying our Raviera Pro bedding for competitors at the Dodson & Horrell Chatsworth International Horse Trials 2018.
Raviera Pro, is our dust extracted and sterilised rape straw bedding, used by professional yards across the country and lorry loads of bedding will be heading for Chatsworth very soon.
Our first year at Chatsworth International Horse Trial and we're very excited to be there. The feedback and comments we get from competitors who've used the bedding at other events has been fabulous and has certainly helped to fuel our success.
The Caviera group has been established by A.N.Walker & Son due to the demand for our Straw and Hay over the years and the constant requests from our customers to produce bedding for their animals. We have built a business based on high moral standards as we take pride in providing only the best Straw and Hay from good farming methods which shows in our products today.
Caviera's product range has been created to provide horse owners, pet owners, livestock farmers and the poultry market with an ideal, natural and comfortable choice that solves the problem of dust in bedding. We did a lot of research before we began production, listening carefully to veterinary experts, equestrian professionals and our customers who expressed that this was the biggest problem with some shavings and other products on the market. Taking all this into consideration we built our processing plant around this core idea of dust extraction. This linked with the rigorous quality control over our straw products and baling methods makes our bedding unique and offers the customer a superior product that is cost effective and sustainable.
The Caviera group is run by Nick and Tony Walker and we personally oversee every stage of production from start to finish. We plant the crop, care for it throughout the year and then harvest it. Once harvested we then bale the crop and store it inside one of our sheds ready to be then taken out and processed. When we bail our crops we make sure that it is at the optimal moisture content by testing it continuously so that no harmful mould or spores can grow which can lead to high levels of microtoxins which can cause respiratory problems. We can also trace each bale to the field it came from knowing when and how it was baled and compare it to previous years and other surrounding crops taking into account weather conditions throughout the year. This enables us to monitor our crop production and maximise yields and quality.